Miltfjoerboskjes ON TOUR:
1 juni - 14 augustus 2022:
Het Lage Noorden
, Marrum
Open: za/zo 12.00 - 17.00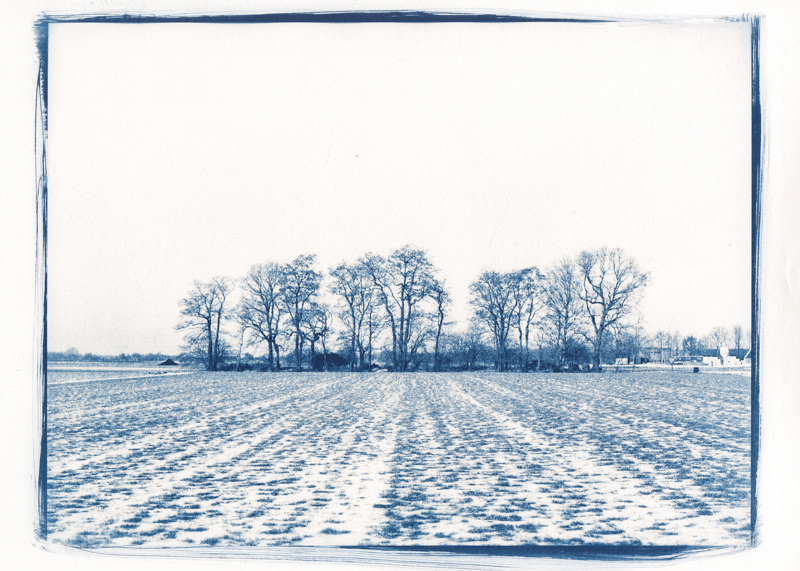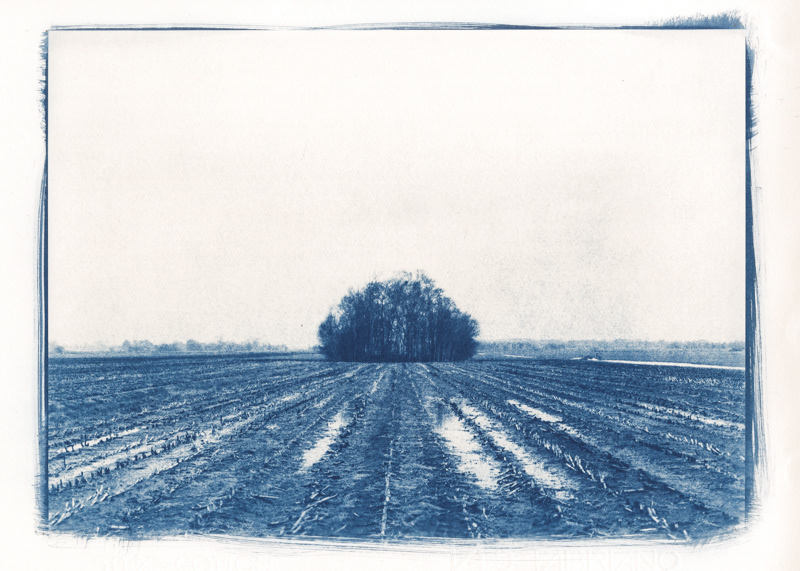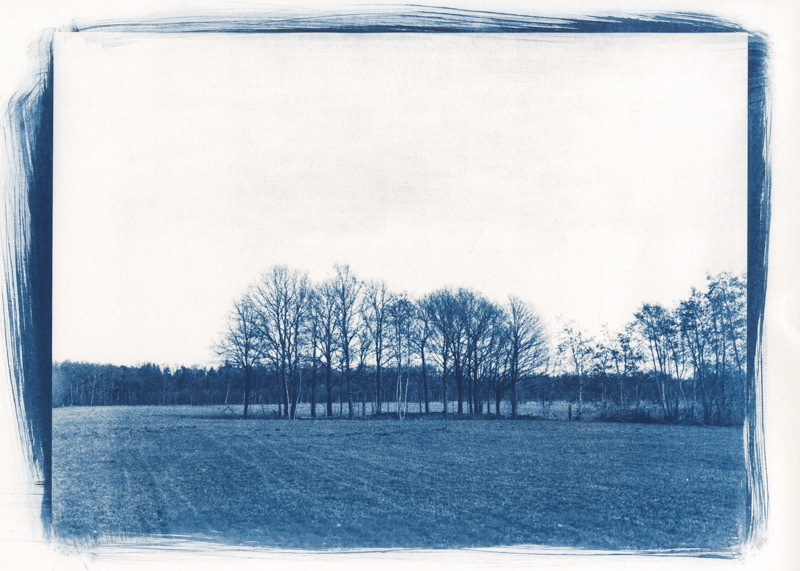 Cyanotypes made during my residency at Kunsthuis SYB, after photographing the located anthrax groves I developed them and printed them as cyanotypes in my self-built darkrooms.
Together with Vanessa van t'Hoogt (SYB Circles/PhD candidate RUG) and Michiel Teeuw (designer) I developed an interactive website in relation to my stay at Kunsthuis SYB. Through photos and videos you can follow my working methods in my self-built darkrooms, look at the end presentation and listen to interviews. Go to www.miltvuurbosjes.nl, click on the image or scan the QR-code.